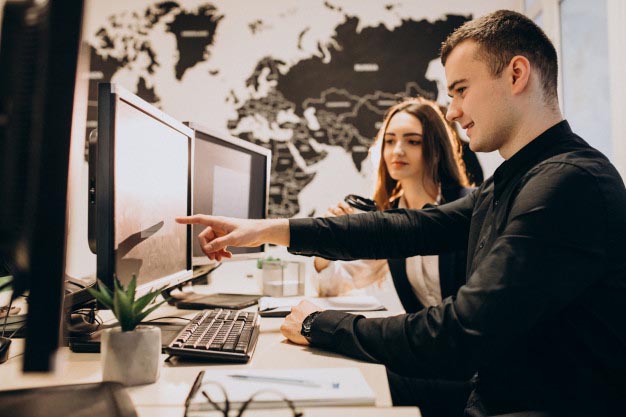 Scube Scientific Software Solutions Pvt. Ltd.
Established in 2004, is a renowned distributor of leading-edge, easy-to-use and affordable scientific software tools pan India and neighbouring SAARC countries.
Our marketing and technical-support team work together with the clients to offer tailor-made solutions for their scientific software needs. Our operational excellence is derived from our responsiveness and over a decade of experience working on a wide range of softwares, platforms and technologies.
Avinashilingam Institute for Home Science & Higher Education
Bhattadev University, Bajali
Indian Institute of Petroleum and Energy
Indian Institute of Technology Goa
Institute of Chemical Technology (ICT)
J.C. Bose University of Science and Technology, YMCA
Sardar Vallbhbhai National Institute of Technology Surat
North Eatern Hill University
National Institute of Technology Trichy
National Institute of Technology Kurukshetra
National Institute of Technology Durgapur
National Institute of Pharmaceutical Education and Research
Malaviya National Institute of Technology Jaipur
Indian Institute of Technology Madras
Indian Institute of Technology Kharagpur
Indian Institute of Technology Indore
Indian Institute of Technology Guwahati
Indian Institute of Technology Delhi
Indian Institute of Technology Bombay
Indian Institute of Science Education and Research Thiruvananthapuram
Indian Institute of Science Education and Research Pune
Indian Institute of Science Education and Research Mohali
Central University of Gujrat
Central Leather Research Institute
Birla Institute of Technology
Indian Institute of Science Education and Research Kolkata
Central University of Rajasthan
Central University of Punjab
Aligarh Muslim University
St Joseph Engineering College, Mangaluru
Visvesvaraya National Institute Of Technology
Central university of Tamil Nadu
Alembic Pharmaceuticals LTD, Hyderabad
Bangalore Bioinnovation Centre
Sudarshan Chemical Industries Limited
United States Pharmacopeia-India Private Limited
Csir-National Geophysical Research Institute
Indian Institute of Science Education and Research Bhopal
Indian Institute of Science
Inter-University Center for Biomedical Research
National Center For Biological Sciences
National Centre for Polar and Ocean Research
National Environmemtal Engineering Research Institute
National Institute of Pharmaceutical Education and Research, Guwahati
National Brain Research Centre
Variable Energy and Cyclotron Centre
National Physical Laboratory
Central Drug Research Institute
Harish Chandra Research Institute
Tata nstitute of Fundamental Research
Indian Institute of Science
Indian Space Research Organisation
National Chemical Laboratory
Raman Research Institute Bangalore
Defence R & D Organisation
Poornaprajna Institute of Scientific Research
Tata Institute of Fundamental Research
Foundation for Neglected Disease Research, Bangalore